CAFE AND BISTRO
DELICIOUS COFFEE, FRESH PASTRIES AND HOMEMADE CUISINE IN PLEASANT SURROUNDINGS IN THE CENTRE OF PRAGUE. THIS IS THE BAKESHOP CAFÉ AND BISTRO, THE IDEAL PLACE FOR YOU AND YOUR FRIENDS.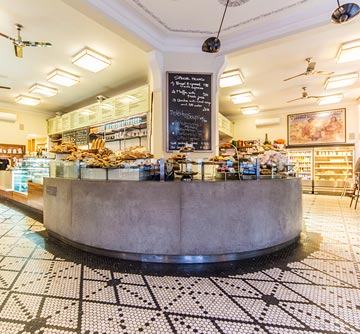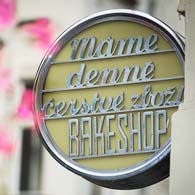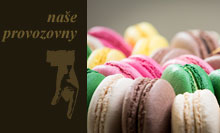 BIG BAKESHOP KOZÍ 1 PRAHA 1
BAKESHOP CAFÉ AND BISTRO OFFERS A RICH ASSORTMENT OF REFRESHMENTS OF HOT AND COLD DISHES OF THE HIGHEST QUALITY, ALL ACCORDING TO TRADITIONAL RECIPES. THE CAFÉ, BISTRO AND AN ATTRACTIVE OUTDOOR SEATING AREA IN THE STYLE OF A FRENCH RESTAURANT IS OPEN 7 DAYS A WEEK.
Bakeshop is an ideal place for breakfast, a light lunch, or dinner – alone, with friends or with clients and business partners.
Bakeshop Café and Bistro prepares fresh dishes everyday – from soups and omelettes, sandwiches and baguettes through to sweet pies, tarts and cakes.
Whether you like sweet or savoury, you will find it at Bakeshop. Every day, we bake delicate buttery croissants, fluffy muffins, crispy cookies, soft bagels and nutritious quiche. We also serve a wide variety of drinks and are particularly known for our delicious fresh coffee and fresh fruit juices.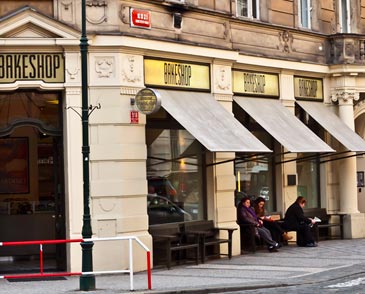 BAKESHOP LITTLE BAKERY
U LUŽICKÉHO SEMINÁŘE 22 PRAHA 1
Bakeshop's little sister with freshly baked goods, healthy sandwiches and baguettes, freshes, healthy smoothies and coffee. An ideal place for a snack, light lunch, coffee break or stop for a quality meal and take it away. Near amazing Vojanovy orchands and just a few steps from the Charles Bridge Lesser Tower.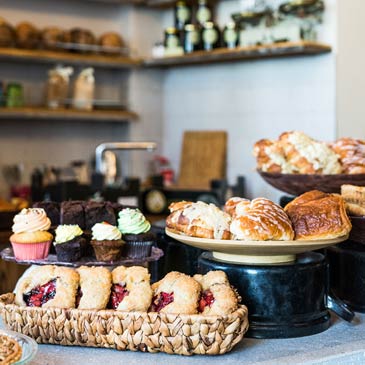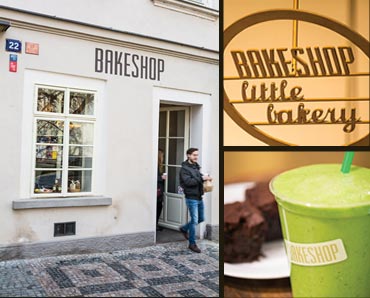 BREAKFAST OR LUNCH AT BAKESHOP..
Bakeshop Café and Bistro, located at the heart of Prague's historic centre, is perfect for breakfast or lunch in a relaxed French-style restaurant. Breakfast options include scrambled or poached eggs, omelettes, or croissants with apples and cheese. Lunch specialities range from grilled aubergine, oregano and saffron soup to goats cheese, tomato and herb quiche with Moroccan carrot salad.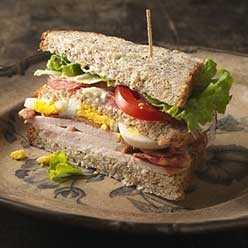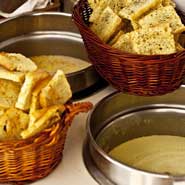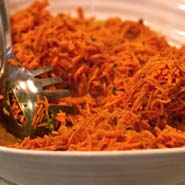 .. ANYTIME FOR COFFEE AND SOMETHING SWEET
Even if you prefer the comfort of your own home, Bakeshop still has much to offer. Not only can you use our Prague-wide delivery service and bring your favourite delicatessen to your home but at any time of the day you can pop in to relax over coffee and delicious sweet desserts. Tarts, pies, cakes and other treats are our passion, so we can guarantee that you will enjoy them with us.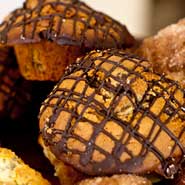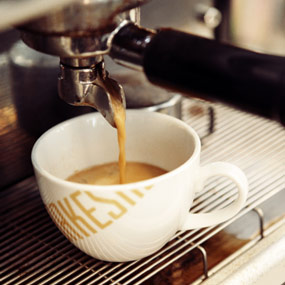 OUR COFFEE IS NOT ONLY DELICIOUS, BUT IS ALSO SOME OF THE FRESHEST IN PRAGUE
The company La Bohème roasts it for us just before delivery. In addition to the classic espresso, we offer popular coffees such as cappuccinos and frappes, as well as special coffee blends from Colombia, Cuba, Guatemala and Ethiopia.
TAKE ANYTHING AWAY WITH YOU. WE WOULD BE HAPPY TO PACK ANY OF THE FOOD OR DRINKS FROM OUR MENU FOR YOU TO TAKE AWAY WITH YOU. WE PACK UP OUR FOOD AS CAREFULLY AS WE PRODUCE IT SO THAT YOU CAN BE CONFIDENT THAT YOUR PURCHASE WILL SURVIVE THE JOURNEY.
Bakeshop Café and Bistro works as a traditional shop. As well as pastries, Bakeshop offers a variety of other home-made products, from yoghurt dressings to spreads including jam and marmalade. If you are food lovers you are certain to fall in love with our wide range of delicacies.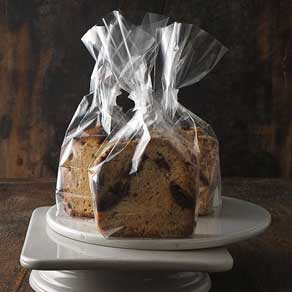 virtual view
ONE CLICK TO BAKESHOP AND TAKE A LOOK BEHIND THE SCENES OF OUR UNIQUE CAFÉ AND BISTRO