KONTAKT
BAKESHOP PRAHA, S.R.O.
KOZÍ 1,
110 00 PRAHA 1
CZECH REPUBLIC
IČ: 25681931
společnost zapsaná v obchodním rejstříku vedeném Městským soudem v Praze, oddíl C, vložka 60763
TELEPHONE & FAX: (+420) 222 316 823
EMAIL: INFO@BAKESHOP.CZ
OPENING HOURS: MON - SUN 7:00 - 21:00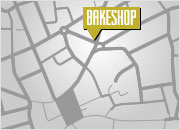 BAKESHOP PRAHA DELIVERY
We deliver to your home, office or special event.
All orders over 1,500CZK free within Prague, for distant places the delivery is 150 – 250CZK (over 15km is delivery calculated by given kilometers). For more information and special offers please contact us by mail or phone.